A Slice of Soho Village Life! 2/7/17, The Soho Village Fete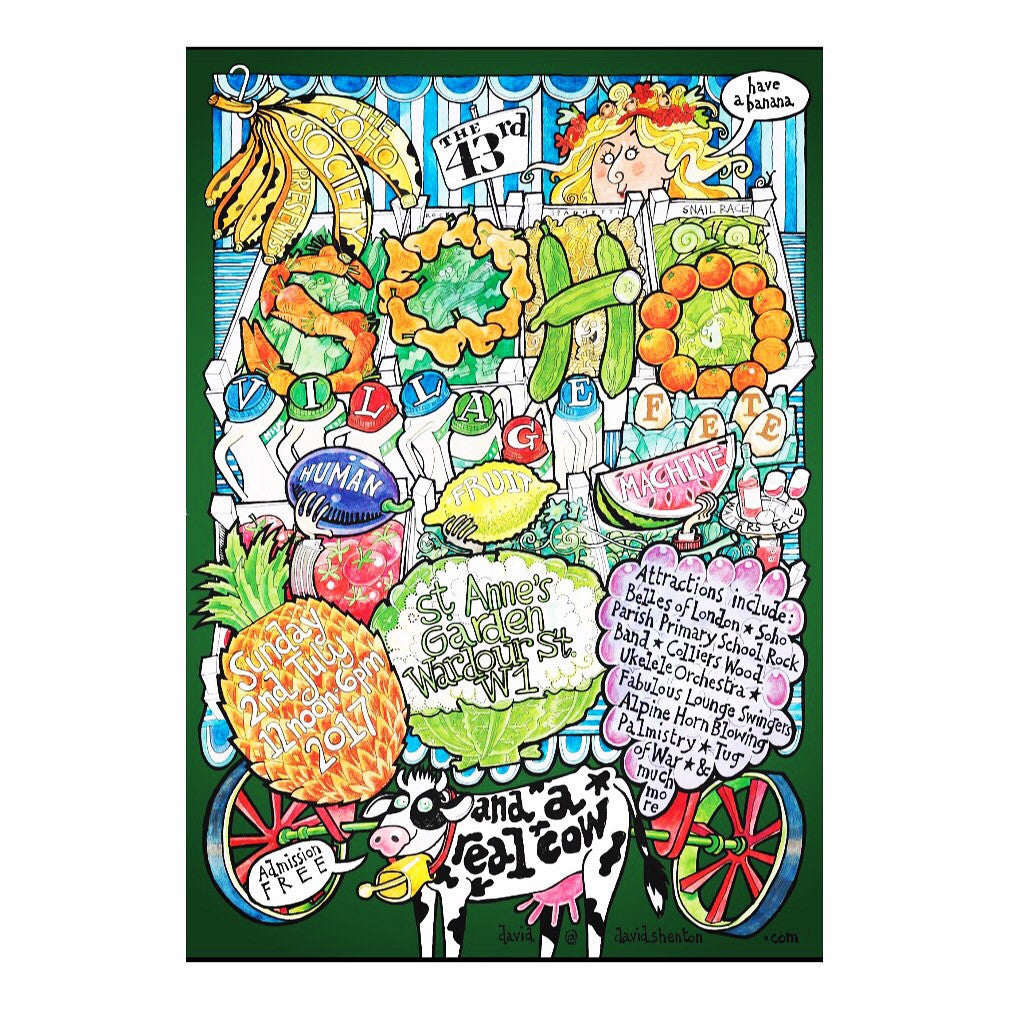 Join Kinky Octopus & Soho Beach at the wildly eccentric 43rd Soho Village Fete on Sunday 2nd July 12-6pm, St Anne's Church Gardens, Wardour Street, Soho, Free Entry all in aid of The Soho Society! 😃
Kinky Octopus are a Brazilian Beachwear Brand and we are proud to be based in the most flamboyant heart of London!
Kinky HQ is on Peter Street,  just off the world famous Berwick Street Market which has been trading for 200 years and is currently being regenerated via a crowd funding scheme which is the brain child of one of the Market Traders Robin Smith of Soho Dairy. (support Berwick street please join the crowdfunding campaign here. )
Kinky Octopus will be hosting Soho Beach with Suki Soho! Get away from it all & dive in with a Caipirinha Cocktail against a Rio Beach Backdrop. We'll be snapping your photo on our Kinky Poloroid! (Caipirinhas & Holiday photos available in return for a donation to The Soho Society!!) WIN a £50 Voucher to spend online www.kinkyoctopus.com in the Fete Raffle!!! Woohoo!
Get your Holiday Wardrobe Beach Ready with our collection of Brazilian Mix&Match Bikinis for curvy ladies, Wonderful One-Piece Wonders, Artisan Leather Sandals for Men & Women, Little Octopus Girls Swimwear Collection from Baby - 10 years and Boho chic Banjara Bags from Suki Soho!! Bikinis from £10!
The Fete is a unique experience which takes place every summer in St Anne's Church Gardens, Soho, entrance just off Wardour Street. Entry is free with entertainment provided by the Soho Parish School Rock Band, Drag Queens, all female Morris dancers Wowee!
Events include the historic Waiters race around Soho at 3.30pm where Soho waiters vie to win first prize running the streets balancing a tray complete with bottle of wine!
Try your luck at the Human Fruit Machine, Alpine Horn Blowing Competition, enjoy the Tug of War between the Soho Fire Brigade & Police, Palmistry & The Fabulous Lounge Swingers!
And of course who could forget "More Tea Vicar" Hosted by the Vicars of Soho Parish Church!
Look forward to meeting you there!
Love & Beijos
Lucy xx
---
1 Response
Leave a comment