What does International Women's Day mean to you?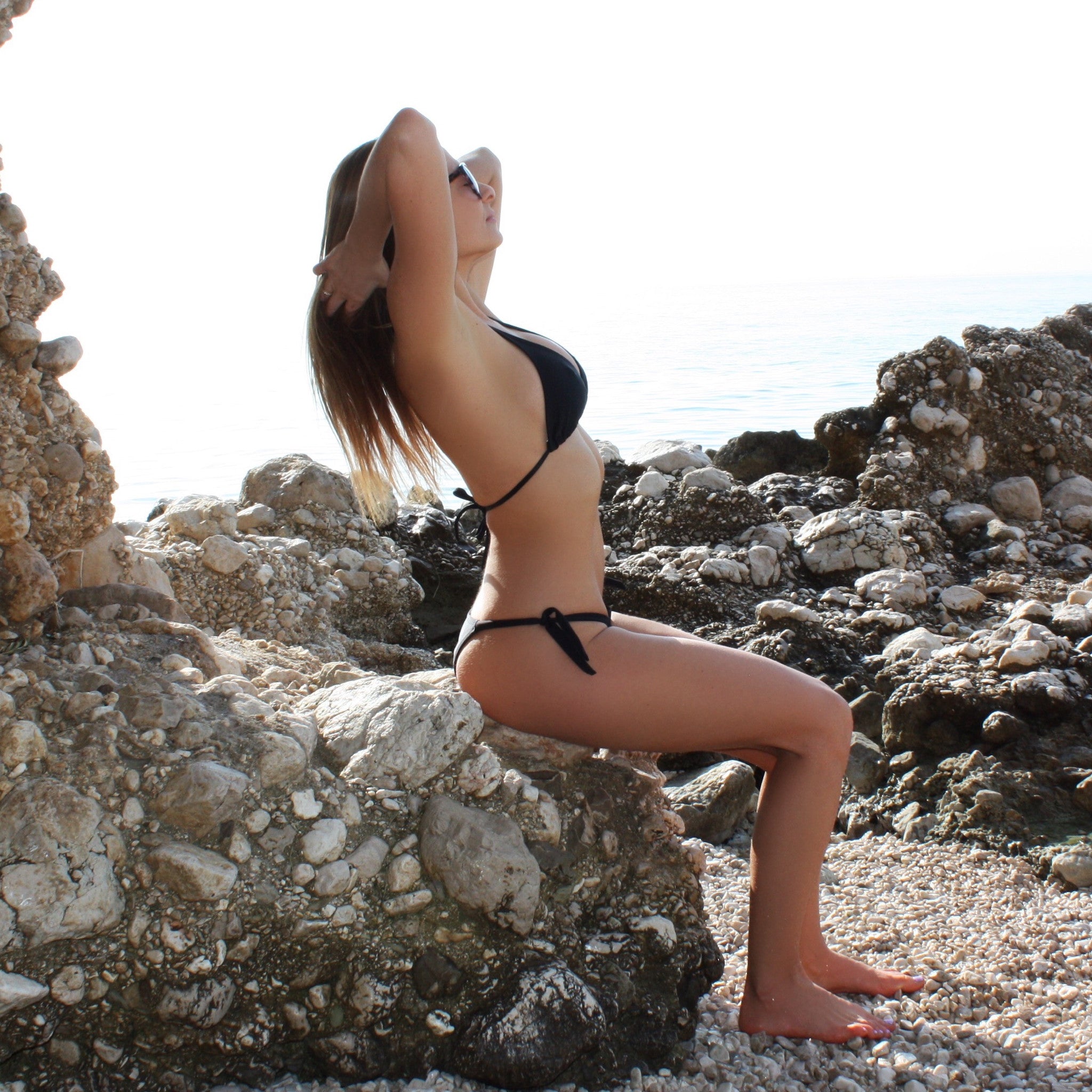 We asked our beautiful Brand Ambassador, mum of 3, Vanessa Tomasic @MoreSwimwear that question!
Read her Interview here for our special promo for International Women's Day - March 8th. #EveryBodyIsABikiniBody
Name: Vanessa Tomasic
Height: 160cm (that's 5ft 3 in UK stats - Kylie compact!)
Where are you from?/Live?: I was born in New Zealand and now live in Croatia where my family and husband are from.
What's special about where you live?: We live in a beautiful sea town where I wake up to a view of the sea! It's pure bliss.
Vanessa looking gorgeous in Croatia's clear crystal waters in Kinky Octopus Classic Black Bikini £25
Where do you like to eat out & why?: I love going to quaint little restaurants that do not have set menus, they cook what they bought fresh that day!!
Where do you love to shop?: I pretty much live in Show Me Your Mu Mu all Summer!
http://www.showmeyourmumu.com
What are your favourite beaches?: That's too hard!!! The whole of the Croatian coast is pure magic!!
Vanessa wears Kinky Octopus Handmade Leather Sandals £30, with Emerald Flower Bikini Top, Cut Pug & Denim shorts are Vanessa's own!
What would be your number 1 holiday destination and why?: Maldives!! Just to chill out with my husband with that feeling of being on a deserted island and finally get our honeymoon we didn't get to have!
Sigh & relax.............................
  How would you describe your beach style?: Laid back boho chic
What's your day job?: I was a Beauty Therapist and Make-up Artist until I moved to Europe and now I focus on my children and blogwww.moreswimwear.com
What's your dream job?: Swimwear designer
How did you become a Brand Ambassador?: I am a swimwear blogger with a love for all these glorious suits!
What does International Women's Day mean to you?: It's a time I reflect on being proud of what I have done and what my body has carried (3 children), also seeing my 2 girls grow and showing them that boys and girls are both strong and different and that's great as we are all fantastic!!  
What did you love most about your Kinky Octopus Bikini?: I adore the feminine frill on The Cheeky White Frill Bikini Pant and bust coverage of the Emerald Green Floral Halter Bikini Top.
Together they are a super cute suit.
Vanessa shows off that Super Cute Suit - #Mix&Match
Top £24, Pant £15
 Use #VoucherCode VANESSAKO20 to get 20% off Kinky Octopus this week!
---
3 Responses
Leave a comment