SO WHAT IS SUSTAINABLE FASHION ANYWAY?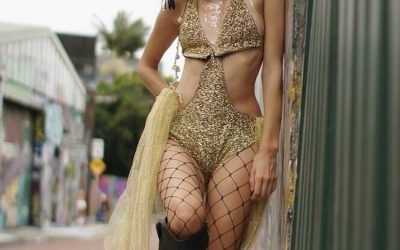 This week's Guest Blogger, Abbie Curtis gets tough with the Fashion Industry.....
So what is Sustainable fashion all about?
Ibiza Fashion Festival  returns to Eivissa's white shores this week, bringing you the best in bohemian and ethical fashion.
KInky Octopus is sponsoring footwear at the week long festival - which starts this Thursday 7th june - with our Eco, reycled Gladiator Sandals flying the flag for Sustainable Recycled Fashion!
 As sustainable fashion is fast becoming a new pillar of luxury and credit is going to those designers making garments out of basically nothing, Ibiza Fashion Festival  is without doubt empowered by the term, living up to their environmentally friendly ethos by collaborating with a team of new era 'eco designers' who are building brands with a more conscious approach to fashion at their hearts. Whether they are sourcing fabrics through collectives, empowering female workers, or transforming vintage scarves into resolutely contemporary dresses, theirs is an approach to sustainability that is really starting to shake up fashion as we know it. But what is sustainable fashion? 
Also called 'Eco Fashion', this world changing art is a part of the growing design philosophy and trend of sustainability that is changing our ideals. The goal of which is to create a system which can be supported indefinitely in terms of human impact on the environment and social responsibility. While eco-friendly fashion has never had  particularly glamorous connotations, the best designers of a new generation are stitching sustainability into everything they do. Sustainable fashion is certainly becoming a high-net-worth, trendy era which is really very exciting and diverse.
Until a few years ago, sustainability rarely came up in the greater fashion conversation, but in 2017, you'd be an outlier if you weren't paying attention. So many designers have given their production cycles a rethink, while more and more are reducing their carbon footprint, and some made the switch from real fur to faux. These new age designers are trading in a responsible manner too. They make sure that their workers are paid respectable wages, they work towards caring for our planet by not using plastics, they recycle by re-using fabrics, they promote awareness of plastics in our seas which are killing our marine life and ruining our eco-systems and are ambassadors in the support of the vintage fashion culture which reduces trade of new goods.
So what about the IFF? Not only does it heavily support all of the above, but on a more light hearted note it is the islands must see fashion event, bringing you boho chic and ethical fashion in all its forms. The founder Karen Windle is also passionate about promoting a positive body image using 'real' models for her runways in all shapes and sizes, who will be wearing a range of beachwear to get you Ibiza ready. But that's not all they will be wearing, get set to see the latest up-cycled garments from brands like Kinky Octopus and Courage Festival Wear who all have a hand in the eco friendly fashion trend.
Karen tells me that, "Sustainable brands are rich in quality as well as being ethical. This kind of fashion means there are no scrimping of fabrics or other elements of garments, pieces can be made to order with high quality fabrics and trims, tailor made without using nylons or plastics". I love the thought of having something made to my individual tastes. Personally I have my own style and likes, my favourite summer theme is Gypsy/Egyptian as I like to call it 'Egypson'. I have a love for chunky gold cuffs, embellishments, flowing ethnic skirts and dresses, midriff tops and deep rich colours. Karen enlightened me even more telling me that, "One-Off-Pieces have no repercussions or the embarrassing situation of someone wearing the same thing as you", she added. I agree with Karen, there is nothing worse than off the peg clothes that saturate the market, cloning us into a walking advert for a label.
While sustainability has long been considered a byword for hemp-heavy bohemia, I was feeling a little ashamed that I was unaccustomed with the term, I had to educate myself on this fascinating subject. I soon realised that times had already started changing with IFF helping to lead the way in revolutionising the way people think about up cycling their lives in more aspects than just the blue lid bin! So who will IFF be headlining in this new fashion wave of "econess"? You will see all dancers wearing up-cycled fashion from @fashionsistasuk and @couragefestivalwear, @kinkyoctopus who have a range of sandals made from recycled leather off cuts rubber & tyres, @capsizedeivissa who design and make hand woven sun visors and even a brand called @wearesorbos who make edible sugar straws flavoured in a variety of tastes eradicating plastics yet again!
In other areas of sustainability the IFF brings you @bohemianboatcharters who recycle old fishing boats that use no engines, they are taking IFF guests on luxurious island trips on June 12th from Wi-Ki-Woo Hotel. Details below on how to book tickets to this and the rest of the event.
So since writing this blog it soon became apparent to me that when luxury fashion got involved, sustainability got a major boost. Which is great as these huge brands carry with them such heavy followings with millions being influenced year-by-year by the mega labels movements. Being a luxury label myself I feel now that I wouldn't be comfortable knowing my business is booming if, somewhere along the line, someone is being harmed or exploited. Thankfully for me I know every stage of my business and what goes into producing my luxury swimwear line, and to my surprise I discovered that @_abbie_curtis_ is actually a sustainable brand too! As a small company I do not turn over millions, therefore I am only making small production runs of swimwear. In doing so I do not meet the minimum order requirements when I purchase my fabrics which means I have to go to a surplus fabric house to buy my material by the metre. 
My current collection uses surplus material from a range that La Perla produced in 2013, they over ordered and subsequently sent their leftovers off to storage where I purchased them to create the line now available this season at www.abbiecurtis.com all trims are up-cycled from another brand too. So, I am in luck and fit in perfectly at IFF this year.
For me, sustainability is about having a greater understanding and knowledge of the process, it is important to encourage people to understand the value of their garments; the number of hands who have worked on them, the length of time it takes to weave the fabric, where the raw materials have come from. Then, people stop seeing their purchases as disposable. I don't think you can be a designer now without being sustainable and socially aware. Sustainability is now an umbrella term for ethical fabrics, low-waste production, fair wages, safe labor conditions, recycling, and so much more…..
If you want to experience all of the events designers first hand, the show kicks off on June 7 at Nikki Beach with a pop up runway retail outlet. Followed by a private press evening at Es Vive Sky Bar, do your best impression of a fashion designer for this one as it's strictly invite only for the brands!
Hotel Es Vive invites guests to enjoy more runway action on June 8 as the sexy venue starts the main events build up. Then its off to Wi-Ki-Woo for the main festival between 11 and 12 June where guess will be treated to a two day fashion explosion, with 10 retail stalls featuring international brands and island based designers. There are runways scheduled between 4pm and 7pm on both days, DJ's playing from 2pm – 11pm, live vocals from Rowetta – Happy Mondays, accompanied by the Allure Dancers. Its Miami meets Ibiza wrapped up in one steaming hot mix of fashion and music.
If you are interested in attending this event then Ibiza Fashion Festival takes place between June 7 and 12 and tickets are on sale right now at Event Bright. Follow this link to purchase https://www.eventbrite.co.uk/e/ibiza-fashion-festival-2018-tickets-43628374643
Visit the festival at:
https://www.facebook.com/ibizafashionfestival/
https://twitter.com/IbizaFashFest
https://www.instagram.com/ibiza_fashion_festival_/
Brands attending:
Bardou SalonDesigners:
Fake Bake
Henna Vagabond
The Gypsy Shrine
Sparkle Pony
Make Up Glitter Bitch
Nima Vegan Brushes
Island brands:
Laire skin Care -Ibiza
Law Gin – Ibiza
Giggle Water Prosecco  – Ibiza
Pop Tails – Ibiza
Bohemian Boats – Ibiza
 DESIGNERS;
Kinky Octopus - Brazilian Swimwear Brands
Caroline Azzi -Marbella
JoJo Beachwear – Ibiza & Brazil
Hand Made by Rosa Martella
Courage Festival Wear – Australia
Spine Eyewear – UK
Ibiza Bikinis – UK
Coco Sol Beachwear – Germany
We Are Nativ Swimwear – UK
Glammy Glitter Hats – UK
Capsized Eivissa
Glitter Bitch Sheena
Fashionsistas UK
Allure dancers
Cocoesol Beachwear
Ibiza Bikinis
Alexi Lopez
Spine Optics
Izabella Silver
---
Leave a comment